about-dupray
Contact Us
Dupray Customer Service
Dupray is locally based in the USA and also in Canada to provide you with equipment as fast as possible.
Our customer service department is always available to respond to any of your questions online or by phone at 1.800.881.8482. Thank you for your interests in our products.
Our Offices
Dupray operates Warehouses and Repair Centers in both the USA and Canada to serve you within your own country.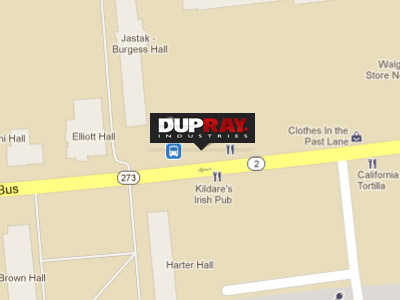 Dupray USA Main Mailing Address
This is not a showroom
40E Main Street Suite 168
Newark, DE, 19711
Toll Free: 1.800.881.8482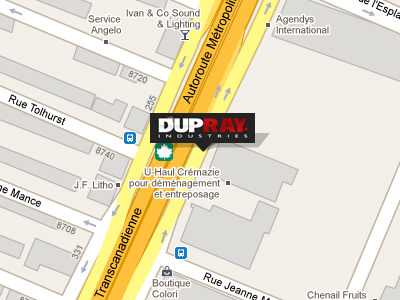 Canadian Head Office - Montreal
On Appointment Only, Please Call in Advance.
200 Cremazie West
Montreal Quebec
H2P 1C6, Canada
Toll Free: 1.800.881.8482
Fax: 514.800.1276